I found this randomly at the weekend on a book blog I have never read before and I loved the idea so much, I had to "borrow" it. The blog I saw this on was
A Cascade of Books
 and the original idea came from another book blog I have never read called
Lost In A Story
.
And I call myself a book blogger and I fail at keeping up with the young, cool, hip, new book bloggers. I am basically this gif: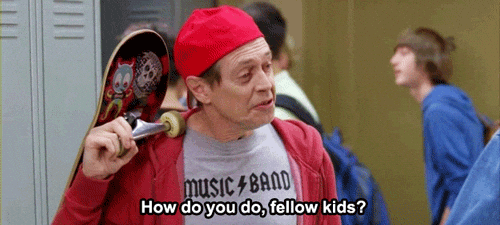 Getting away from the point! Anyway, this blog meme idea is basically go to your Goodreads TBR shelf, put it in ascending order (so oldest titles first), take the first 5/10/whatever number you fancy, read the synopsis and decide whether you want to keep them or let it go?
Oh, come on! How could I not put this here?! 
Now, I checked my list and, out of the five am going to talk about, four live on my kindle and one is a physical book. So this is going to be interesting/terrifying for my kindle. Let's get this over and done with...